All employees at Pompton Dental Arts are trained in basic life support (CPR) by the American Heart Association.
Administration: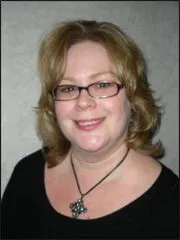 Susan Addesso, Office Manager
Sue was born and raised in Totowa, NJ. She graduated from Passaic County Technical Institute in 1982, majoring in the dental field. She graduated from Bergen Community College as a Certified Dental Assistant. Her experience and education continued at UMDNJ where she then became a Registered Dental Assistant with expanded functions. Sue started with the practice 28 years ago, under Gary Jannarone, and proudly continues with Pompton Dental Arts today. Sue has a true compassion for the people she works with, both patients and staff. Our patients will interact with her primarily to coordinate appointments, insurance and payment arrangements. She also assists the doctors chairside. She considers working in the dental field an absolute delight and is proud of her staff. She considers the Pompton Dental Arts her, "home away from home." Sue has two lovely daughters, Chelsie and Kaitlyn, and has been married for 18 years to her husband, Joe. On her spare time, Sue enjoys cooking, gardening, and attending her daughters' sports events.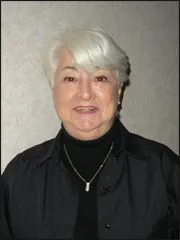 Harriet Pairo, Receptionist
Born and raised in Bergen County, Harriet came from a family of five that survived the depression. She graduated from East Rutherford High School in 1952 and worked as a bookkeeper and helped run her family's electrical business for several years. Dr. Ken Kassabian introduced Harriet to the dental profession in 1990. She worked with Ken for five years before joining the practice under Gary Jannarone in 1996 and now Pompton Dental Arts, starting in 2008. Harriet primarily schedules our patients recall appointments and will be contacting them to confirm appointments. Harriet has two sons, Thomas (deceased) and Frank, and two grandchildren, Thomas and Lindsay. She has a love of theater, dining out, day trips, travel and walking the Jersey shore. Harriet is truly an unforgettable person, and on the same note, she feels like our patients are part of our office family. She is active in her church, St. Francis of Assisi, and is very family oriented. Harriet has been quoted as saying, "I love my family, friends, fellow workers, and my job. Life is good!"
Clinical Employees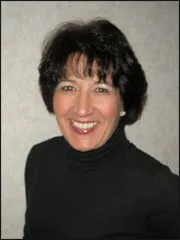 Loren Ascione, Hygienist
Loren lives in beautiful, Wayne, NJ. She comes from a large family of three brothers and three sisters. She went to Wayne Hills High School and then graduated from Fairleigh Dickinson Dental Hygiene School. She has worked for private dental offices in Wayne, Fairfield and Little Falls before coming to Pompton Lakes 14 years ago. Loren possesses a gentle touch with attention to detail. She performs regular dental cleanings (prophylaxis), deep cleanings (scaling and root planing), oral cancer screenings, x-rays and Zoom In-Office Whitenings. Loren has always loved her career as a dental hygienist, and is looking forward to continued "patient oriented" care at Pompton Dental Arts. Loren has been married to Pat for 29 years. They have two children, Neil, a Rutgers graduate of civil engineering, and Allison, who is attending Rutgers as a math major. She enjoys gardening, snow and water skiing, reading, Jazzercise and watching the Giants!